Climate change is a serious global threat. A January 10 report by the U.S. National Oceanic and Atmospheric Administration (NOAA) stated that 2021 held the record for deadly and costly climate disasters. Twenty extreme weather events caused 688 deaths and left damage worth more than $145 billion.
According to NPR, in the Paris Agreement of Nations, the United States pledged to cut its harmful carbon emissions by 2030 to achieve 50 to 52 percent of its 2005 emission levels. This is only part of having net-zero carbon emissions by 2050.
It is worrisome that the latest Short-Term Energy Outlook of the U.S. Energy Information Administration (EIA) predicts that the country's carbon dioxide emissions from energy usage will increase by two percent in 2022 and will remain at that level in 2023. However, research results from the Rhodium Group released on January 10 this year show that U.S. greenhouse gas emissions increased by 6.2 percent in 2021 compared to 2020. It was still five percent lower than emissions in 2019, but the Rhodium Group stated that to reach its 2030 commitment, the U.S. must reduce its emissions by about five percent per year.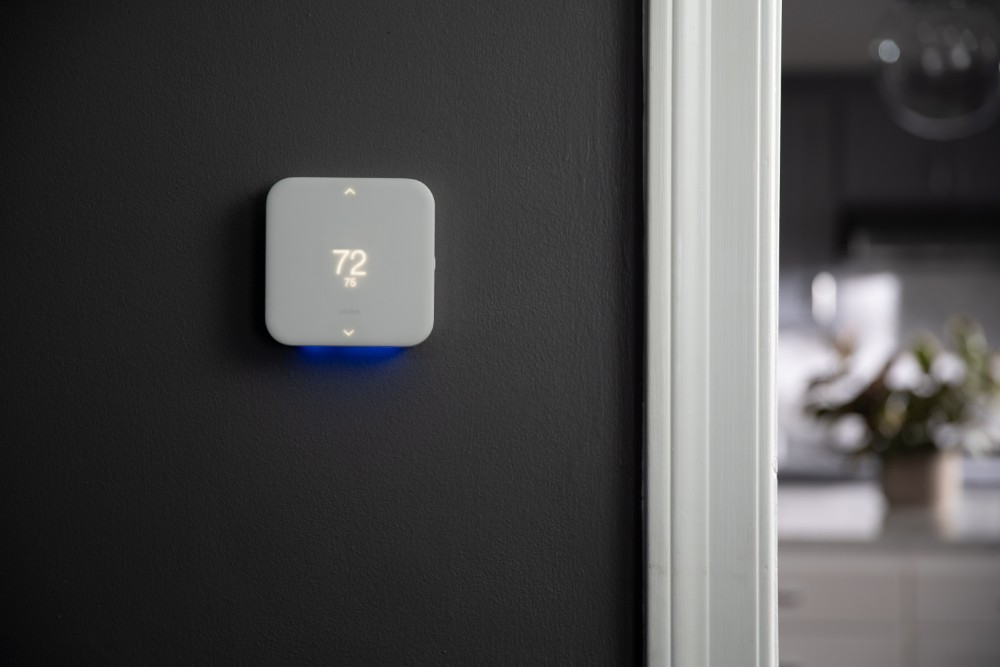 Sustainable Indoor Temperature Control
One promising step by the U.S. government that could help is the Department of Energy's (DOE) Initiative for Better Energy, Emissions, and Equity (E3), announced in May 2021 and reported in the National Law Review. This aims to propagate sustainable cooling and heating technologies to improve energy efficiency in residential and commercial buildings.
The DOE initiative has a potentially massive impact on the environment. This is because over a third of the yearly carbon pollution of the country is released by homes and commercial buildings that use up approximately 40 percent of the nation's energy—inefficient use of energy results in wastage worth over $100 billion.
In the DOE's E3, the Building Technologies Office promotes widespread public access to high-performing heat pumps to replace other water and space heaters that use fossil fuels. The aim is to set up highly efficient heat pumps in all the residential and commercial buildings across the country.
The Value of Heat Pumps
For any ordinary household that cannot afford to retrofit its current heating, ventilation, and air conditioning (HVAC) system, a furnace tune-up and regular professional maintenance can ensure the entire system works efficiently. This will prevent energy waste and will keep energy costs down. It will likewise secure the health and safety of the residents because a lack of regular cleaning will result in a build-up of dust and other pollutants. Debris that clog up the system can also cause home fires.
Heat pumps are even more sustainable for those who can afford a change. According to a July 2021 study by a researcher from the University of Michigan's School for Environment and Sustainability, a heat pump works like an air conditioner in summer and a heater in winter, using less energy. It uses electricity cleaner than propane, natural gas, or oil, which all emit greenhouse gases during combustion.
According to the study, using heat pumps can lower costs for 30 percent of households while reducing greenhouse gas emissions. To benefit more families, the cost of heat pumps must go down, and their efficiency must be further improved.
The study says houses must also be energy-efficient to maximize heat pumps. This means the home must be air-sealed and have the proper insulation to keep the indoor temperature under control.
The study highlights that the grid of the U.S. generates electricity from natural gas and coal. This generates pollutants such as sulfur dioxide, oxides of nitrogen, and delicate particulate matter. In certain areas, the pollution is too high that it would negate the use of heat pumps. The study, therefore, strongly suggests that the government clean up the electricity grid.
Possible Solutions
Heat pumps bypass the electricity grid by connecting to renewable energy sources such as solar panels and residential wind turbines. The government gives tax credits to homeowners who install such renewable energy sources.
The DOE's E3 supports laboratories and manufacturers nationwide in developing cost-competitive technologies for energy efficiency and decreased emissions of buildings. It provides funding up to $8.5 million for advanced research and development. This will eventually lead to the availability of affordable heat pumps. The DOE will also conduct a technology challenge to drive the transition to heat pumps, especially in colder regions.
E3 is just as concerned with other building infrastructure elements related to energy efficiency. For instance, it supports the Partnership for Advanced Window Solutions, which aims to increase the accessibility of energy-efficient windows and attachments. Homeowners who are committed to sustainability have the help they need.