Do you know who is the top-ranked broker in the luxury residential industry in America? It is Kurt Rappaport. Kurt Rappaport is the co-founder and CEO of Westside Estate Agency, a Beverly Hills, Malibu, and Miami-based boutique residential real estate firm. He was named the greatest broker in 2019 by The Real Deal. Learn more about Kurt- from how he is leading his 110 agents real estate agency to making his debut in different fields.
What Is Kurt Rappaport Famous for?
Kurt Rappaport is an American-born real estate broker and entrepreneur. Rappaport is a prominent American businessman who quickly accumulated a large net worth. He co-founded Westside Estate Agency in Beverly Hills, California. He is also the famous executive producer of the feature film London Fields, which stars Johnny Depp, Amber Heard, and Billy Bob Thornton.
Kurt Rappaport is most well-known for founding the Westside Estate Agency. The company has served celebrities such as Larry Ellison, Tom Ford, Tom Brady, Sean Parker, and Ryan Seacrest. Its annual revenues have surpassed $1 billion. These celebs were represented on a shopping spree comprising 30 Malibu residences for more than $600 million.
Life Before Becoming a Real Estate Investor
Kurt Rappaport was born in the California city of Los Angeles. Floyd A. Rappaport, his father, was an entertainment lawyer. Despite being born in Detroit, he was of Jewish origin. He was raised in two different houses. He lived with his mother until the age of 12 and then with his father until the age of 18. His mother was a Christian jewelry designer.
Kurt earned his bachelor's degree in business administration from the University of Southern California. During college, he worked as an intern in the real estate industry. Kurt started working in the real estate sector after graduating from the University of Southern California. He worked for several businesses until starting his own in 1999.
How Did Kurt Rappaport Start Real Estate Work?
Kurt secured a decent entertainment job because he was a USC student. Still, he quickly realized it wasn't what he wished to continue. He didn't believe there was anything tangible there. Everyone was attempting to create something that did not exist. Kurt was also a fan of the art of the deal. Ruth Ryon, writing the "Hot Property" section at the time, often wrote about intriguing individuals. Kurt Rappaport was curious about who they were, their properties, and how much they cost. So he opted to earn a real estate license instead of going into entertainment, which seemed logical for a youngster growing up on the Westside. Rappaport went his own way and held to it.
What Was the First Job of Rappaport?
Kurt Rappaport began his career with Merrill Lynch Realty in Beverly Hills from the bottom. Merrill did everything they told him in college not to do. In an interview, Kurt stated that they teach you the "ABCs" — Always Be Closing — from the beginning and that you must have a pen in your pocket. It's the worst thing you can do, which is why nearly all real estate brokers are trained to be pushy salespeople.
How Kurt Started the First Brokerage?
Rappaport worked at Stan Herman, Stephen Shapiro, and Associates for Shapiro. He came to know him well, and they eventually became partners and founded their firm, Westside Estate Agency, in 1998. They began with four workers and have grown to 110 agents.
Kurt Rappaport and Stephen Shapiro were named the city's top real estate agents by the Los Angeles Times. Their agency opened a Malibu office in 2006, generating more than $1 billion in revenue. Warren Beatty, Ellen DeGeneres, Ryan Seacrest, Annette Bening, and Larry Ellison are among the superstars Kurt represents.
How Many Investment Deals Has Kurt Closed?
He has constructed, renovated, or owned around 20 homes. Ellen DeGeneres advised him that you could put a $70 Banana Republic scarf next to a much more costly Loro Piana scarf, which would appear the same to most people. But you can't do the cheaper one after you've become used to the feel, stitching, and way it falls around your neck. Hence, Rappaport's idea is to spend more since it is more valuable constantly.
What Has Kurt Rappaport's Best Deal Been?
His finest transaction has been going on for 15 years. Still, he represents Larry Ellison on the most spectacular purchasing binge in residential property history. David Geffen introduced Rappaport to him. When Malibu didn't have a fantastic place to stay or dine, it all started with one property. After 38 trades, he has completely transformed the complexion. Kurt's other outstanding transaction was selling his home for a neighborhood record sum. In 2018, he sold his Malibu home for $85 million to billionaire Daryl Katz.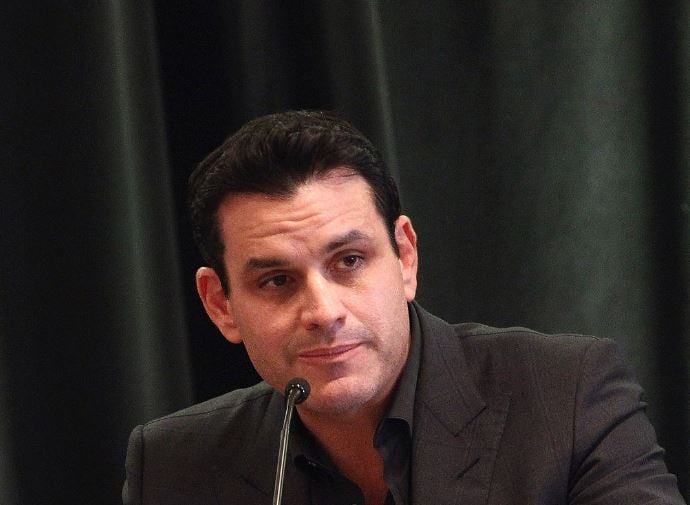 Kurt Rappaport's Plan on Commercial Real Estate
Kurt Rappaport just paid $40 million for a Canon Drive commercial building. He owns seven buildings on Canon that will be entirely renovated. Above will be retail, office, and, eventually, residential units. He is also working on establishing a private members club in West Hollywood. He's only around the block from where Louis Vuitton Mot Hennessy spent $440 million.
Charitable Kurt Rappaport
Kurt Rappaport is a generous donor. He serves on some philanthropic trusts and advisory boards. Kurt volunteers frequently at children's hospitals, including Cedars Sinai in Los Angeles. He is a key member of a round table discussion with prominent surgeons, pediatricians, and scientists to help win financing for pediatric neurology and cancer research.
Recognitions
Kurt Rappaport has a broad number of accolades and accomplishments to his name. 2016 he shared The Friar's Club Icon Award with Martin Scorsese. The Icon Award is given to those whose achievements transcend their respective field by positively affecting culture. Kurt Rappaport also got the Dave Winfield Humanitarian Award in 2018 at the Beverly Hills Hilton's International Ballroom. The LA Business Journal named Kurt Rappaport one of the 500 Most Influential People in Los Angeles for five years, from 2016 to 2021.